Fatality on the Seas: Child Drowns on Norwegian Cruise Ship off North Carolina Coast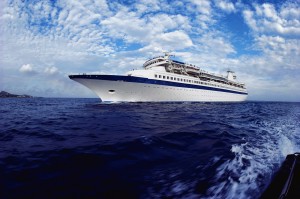 We generally do not discuss many legal issues dealing with cruise ships. However, a tragic story occurred off the North Carolina coast this week that provides some interesting legal questions that we thought we would cover in today's blog entry. If you haven't caught the story, a Norwegian Cruise Ship – the Breakaway – was approximately 40 miles off the North Carolina coast (35 nautical miles from Morehead City) when two young boys, ages 4 and 6, were found unresponsive in the adult pool. The 4,000 passenger ship is based in New York and was on its way to Florida.
According to Norwegian Cruise Lines, immediately upon notification of the drowning, their medical response team began CPR on the children. Pedro, the Marine Corps rescue helicopter from Cherry Point, North Carolina, was called to transport the children from the ship to Carolina East Medical Center in New Bern. The six year old boy was revived at the scene and survived the near drowning. Reports indicate that he was later transferred to Vidant Medical Center in Greenville, but his condition has not been released and it is unknown if he is still hospitalized. Unfortunately, the four year old boy could not be saved and he passed away from the drowning before the Marine Corps rescue helicopter arrived.
From the information released to date, it is impossible to determine liability, or who is at fault, for this terrible tragedy. The first question that arises is whether or not the children were being properly supervised. Assuming they were, then questions arise as to whether Norwegian Cruise Lines or their staff and employees were negligent for the personal injury to the six year old and wrongful death the fourth year old.
Situations that would give rise to liability on behalf of Norwegian Cruise Lines could potentially be any of the following. Again, this is all hypothetical. We are in no way saying any of these instances occurred, just instead going over instances in which Norwegian might be liable.
1) If the ship was in rough waters making the pool dangerous. Occasionally, when ships are at sea, the waters get rough and can make a pool look more like an ocean than a swimming pool. Particularly when cruise ship pools have aqua parks containing water slides, water sprayers, or other obstacles in or around them, these attractions can pose a threat in rough waters. If the water was sufficiently rough, the pool should have been closed to swimmers.
2) If the ship or staff members were responsible for supervising the children, and did not properly do so, Nowegian may be liable for the injuries and wrongful death. Or, if Norwegian was responsible for supervising them and let them swim in the adult pool. The particular ship had a program called Splash Academy for kids ages 3-17. It is unknown whether the kids were participating in that program at the time of the this tragedy.
3) If there was a product defect with the pool or some part of it. For example, a defective pump, lack of drain cover, etc.
4) If there was an unsafe condition with the pool or some part of it. Going back to all those attractions mentioned in the first paragraph, sometimes those attractions, while they can be fun, are simply unsafe. Ropes can lead to an increase risk of getting caught or tangled, people can dive off water sprayers without enough water, etc.
We don't know what led to the tragedy on the seas that day. News reports lead us to believe that it was merely a tragic accident.
If you or a loved one are injured while cruising, contact our North Carolina and Florida licensed attorneys to receive a free case overview. We can also discuss your negligence claim, products liability claim, or any case involving injury or death while in a swimming pool, even if those incidents did not occur while on a cruise ship.