Auto Accident with a Drunk Driver and Punitive Damages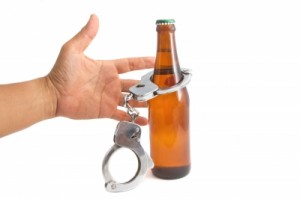 The news in Wilmington, North Carolina, has been abuzz lately with news of an actor's arrest for DUI. Actor Christopher McDonald,who played Shooter McGavin in the movie "Happy Gilmore" with Adam Sandler, was arrested in Wilmington after visiting a Wrightsville Beach bar. He allegedly blew a .15 and was booked into jail. McDonald was in Wilmington working on the movie Squeeze which is in pre-production. Thankfully, McDonald was apprehended without incident and did not cause an accident. Unfortunately, however, many of our clients are involved in accidents with drunk drivers, which lead to serious injuries. If a drunk driver causes an accident, victims of the crash may be entitled to punitive damages.
Punitive damages claims are governed by North Carolina General Statutes Chapter 1D. Punitive damages are intended to punish defendants for "egregiously wrongful acts" and deter other people from acting similarly. If you are drunk or impaired, either by drugs or alcohol, and your impairment leads to you causing a car accident with personal injuries, the victim is entitled to an award of punitive damages in addition to compensatory damages including past and future medical bills and expenses, past and future lost wages, pain and suffering, scarring, etc.
In order to recover punitive damages from a drunk driver, the Plaintiff must prove that the defendant is liable for compensatory damages (for example, an injury) and also prove, by clear and convincing evidence, that an aggravating factor exist that is related to the injury or damages for which compensatory damages were awarded. In a drunk driving context, the aggravating factor is willful or wanton conduct. It is one of only three aggravating factors listed in North Carolina statutes. The other two are fraud and malice. North Carolina statutes define willful or wanton conduct as "the conscious and intentional disregard of and indifference to the rights and safety of others, which the defendant knows or should know is reasonably likely to result in injury, damage, or other harm. Willful or wanton conduct means more than gross negligence."
While there is generally a cap on recovery for punitive damages at three times the amount of compensatory damages, the cap does NOT apply to drunk drivers. So, if you are injured in an accident with a drunk driver, there is no statutory cap on damages.
Handling punitive damages claims can be complex and attorneys need to have experience in maximizing damages in drunk driving cases in order to recover for clients the maximum damages available under North Carolina law. Insurance adjusters and defense attorneys will often try to argue that a driver was not impaired when he caused an accident, even if he has a breathalyzer test result that is over the legal limit. Evidence gathering in these cases is often the key to success. Often, we are able to recover evidence regarding a defendant's activities that night – either from social networking sites, bar tabs, or witness accounts, which help prove impairment. If those means prove unsuccessful, we work closely with toxicologist who analyze blood and breathe samples to assist us with expert testimony to prove impairment. Drunk driving personal injury cases are complex, and if you have been injured in an accident involving a drunk driver, you should contact an experienced drunk driving accident attorney to maximize your recovery.