Dog Attacks on the Rise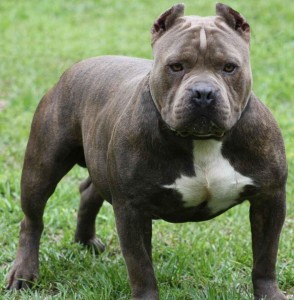 As the pit bull population and popularity of the breed increases, unfortunately so do the number of bites these dogs inflict. And it's not just pit bulls, other breeds are also responsible for inflicting serious, sometimes deadly bites. However, pit bulls have become extremely popular, and because of that popularity, more of them are ending up in the hands of irresponsible owners OR are rescued from those irresponsible owners. Dogs who lack proper training, proper socialization, or that suffer mistreatment/abuse are far more likely to end up aggressive. In the first 5 months of 2013 (2014 stats not available yet), 13 Americans died from dog maulings. Indeed, just today news outlets are reporting that a 4 year old Louisiana girl and her mother were attacked by the family pit bull. Sadly, the little girl did not survive. What can you do to keep your family safe from a dog attack? And what should you do if you have been attacked by a dog?
We often get calls from concerned potential clients who are living next door to or down the street from, or somewhere in close proximity to a dog they are concerned may be aggressive or violent. They ask what can be done. Well, the answer depends on large part where you live. Most cities, and some counties even, have ordinances that require dogs to be property confined at all times. These "leash laws" require that dogs either be kept fenced in or on a leash at all times and make it an ordinance violation subject generally to a fine if dogs are running at large. If you live in an area that has a leash law, you should call and report dogs running at large, particularly if you believe them to be aggressive. Do not ever try to catch or confine a dog you think is aggressive yourself. In addition to city ordinances, many neighborhood restrictions and covenants have similar rules which prevent dogs from running at large. If you suspect someone to be in violation of these HOA restrictions, you should report them to the board. If none of those options are proving to be effective, we also recommend contacting the dog owner via mail and making them aware of your concerns. Keep a copy of any and all letters you send for your records. If you make a phone call to authorities, make sure you document the date of the call, who you spoke with, and what was discussed during the conversation.
If you are thinking about rescuing a dog (good for you!) there are a few things to keep in mind to help keep your family safe. One, rescue from a reputable agency. Don't "adopt" a stray dog you find on the street. Most agencies and even many animal control centers are professionally trained to test a dog's disposition to make sure they are adoptable and safe with children and other pets. Second, statistically speaking, certain dogs are more likely to bite or to be aggressive than others. Indeed, many insurance companies will not provide you with homeowners or renter's insurance if you own one of these breeds. The top four dog breeds with the highest bite percentages are: (1) Pit Bulls & Staffordshire Terriers; (2) Doberman Pinchers; (3) Rottweilers; (4) German Shepherd. Am I saying you should not adopt one of these breeds? Of course not. I'm merely saying that these are dogs that may need additional training and/or supervision and are dogs that are statistically reported to bite more than other breeds. These dogs should only be owned by experienced dog owners who have the time, effort, and energy to devote to them.
If you have been attacked by a dog, or if a loved one has been, you need to seek immediate medical attention. Even if the bite does not seem serious, medical attention is necessary to make sure all precautions against rabies and infection are taken. After your medical condition has stabilized, you should contact an experienced North Carolina dog bite attorney to discuss your legal rights. It is imperative when hiring legal counsel, that you hire an attorney who has handled many dog bite cases in the past. Dog bite injuries are different than injuries from other incidents and discovering all insurance policies that might be available takes a skilled attorney. Our dog bite lawyers can assist you in our Pitt County (Greenville, NC) office; our New Hanover County (Wilmington) office; or our Carteret County (Morehead City) office.